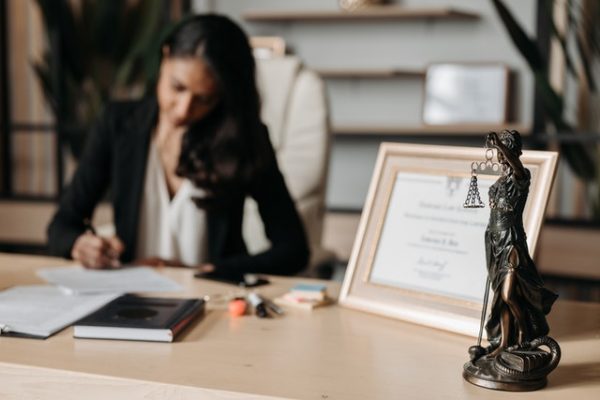 The legal term that describes killing a human by another human is homicide. This is not always a crime. For instance, when you kill someone in self-defense or when the police officer kills a suspect. Manslaughter and murder are considered to be unlawful homicides.
Murder Legal Definition
As we look at common law, murder was considered to be intentional killing when it is:
Unlawful (not justified under law)
Committed with malice
As pointed by a Las Vegas violent crimes lawyer, malice does not mean the killer acted with hate or out of spite. When the defendant wants to kill someone, it is murder. Also, in most US states, malice is not limited only to intentional killings. We also see it when killers:
Intentionally inflicts bodily harm causing death.
Behave with reckless, extreme disregard for the victim's life.
Nowadays though, murder is being defined based on statute, not common law. Modern statutes are derived from past common law but the very first thing to look at is statutes.
Manslaughter
Contrary to popular belief, manslaughter is a distinct crime. Similar to murder, it is about killing someone else. Generally, though, manslaughter will not involve the malice kind we see in murder. Choosing between manslaughter and murder is often all about judgment on the morality of things.
First Degree Versus Second Degree
There are several cases when someone kills with malice but some murders are morally more blameworthy and more dangerous. This is the case when we look at first-degree murder. Killing with malice at a level that is not the first degree is second degree.
We do have different rules that apply to different US states when referring to what is first-degree murder. However, the common circumstances are:
Premeditated and deliberate killing – Basically, the killer wanted to kill and had the time to think about the action. Premeditation is the best example of this. For instance, when someone buys poison from the store and then uses it.
Killing happens during a dangerous felony – This is commonly referred to as being felony murder. You can be convicted of murder when the death happens during a dangerous felony. This is true even if you are not officially the killer. The death should be a foreseeable initial felony result. For instance, let's think about the situation in which Paul is committing arson and sets home on fire. Then, a firefighter will die when trying to put out the fire. In this case, Paul can be convicted of felony murder.
When you did not directly cause the death of the accomplice, you are not directly liable for the death. For instance, if two people are burglarizing a home and the police officer kills one of them as they try to run away, the one that remains alive is not guilty of murder, even if the death happened during a felony.
The last situation we should talk about is when a killer utilizes explosive devices. This can be considered to be first-degree murder in some US states, like California.
Related Posts